Presentation
The SELARL ALLIANCE NOTAIRES CONSEILS 53 welcomes you in its three offices located in North Mayenne in GORRON, LASSAY-LES-CHATEAUX and VILLAINES-LA-JUHEL as well as in its annex office in JAVRON-LES-CHAPELLES
Notaries and their collaborators are at your disposal to advise you in real estate law (sale, rental), family law (inheritance, donation, marriage contracts, PACS, wills), business and corporate law (business assets, commercial leases), rural law (estimation and transfer of agricultural businesses, rural leases), and asset management (tax optimization of the transmission of assets).
Networks and certifications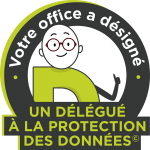 Office that has appointed a Data Protection Officer
Office that has appointed a Data Protection Officer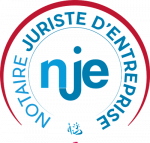 Office certified for legal activities within or on behalf of a company
Notaire juriste d'entreprise Le notaire par sa formation, sa culture, son expérience, sa compétence et ses outils propres (acte authentique)peut et doit apporter une réponse spécifique aux besoins des chefs d'entreprise. Dans l'activité de conseils aux chefs d'entreprise, le notaire se doit de respecter ses obligations de probité, d'impartialité, d'objectivité et d'indépendance qui s'imposent naturellement à lui en sa qualité d'officier public. NJE : NOTAIRE JURISTE D'ENTREPRISE est un label obtenu par les offices qui engagent une démarche volontaire dont l'objectif est de promouvoir auprès des chefs d'entreprise et de tous les acteurs économiques un véritable savoir-faire en matière de droit des sociétés et plus généralement le droit des affaires. La labellisation requiert pour les notaires de l'office concernée d'avoir suivi un cursus de formation au « secrétariat juridique de sociétés » mis en place par le Conseil supérieur du notariat et son institut l'INES (Institut notarial des Entreprises et des Sociétés). Le maintien de la labellisation est subordonné à des exigences de suivi régulier d'actions de formation et de dépôt d'un dossier de suivi d'activité dans le domaine du droit des affaires. Le label est renouvelé tous les deux ans. Les notaires des offices labellisés ont tous signé la charte de labellisation NJE. NJE à ce jour rassemble 90 experts répartis sur tout le territoire.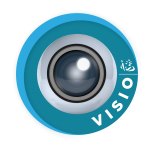 Office équipé de la visioconférence de la profession
Pas le temps de passer chez votre notaire ?
Vous disposez d'une tablette ou d'un ordinateur doté d'une caméra et d'un micro ? Vous avez alors l'équipement nécessaire pour réaliser un entretien en visioconférence avec votre notaire.
Simple, en toute confidentialité et en toute sécurité, vous pouvez de chez vous dialoguer avec lui.
Lors de vos prochaines prises de rendez-vous, pensez à informer notre secrétariat de votre souhait d'effectuer l'entretien en visioconférence.
visio.notaires.fr/